Change Section Background Image
As mentioned in the approach of this blog post, you can use another Blend Mode as well called 'Hard Light'. Clone the section you've created in the previous part of this post and change its background image.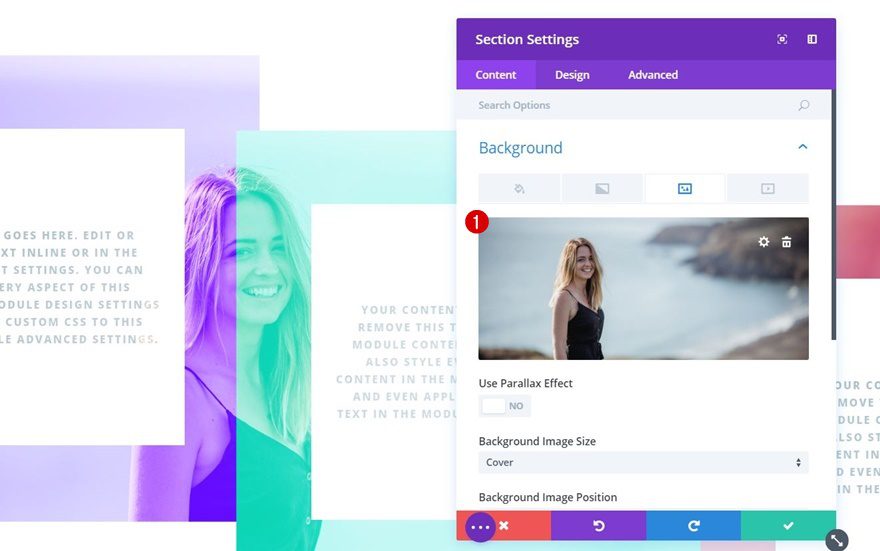 Change Row Blend Mode
Then, open your row settings and change the Blend Mode to 'Hard Light'.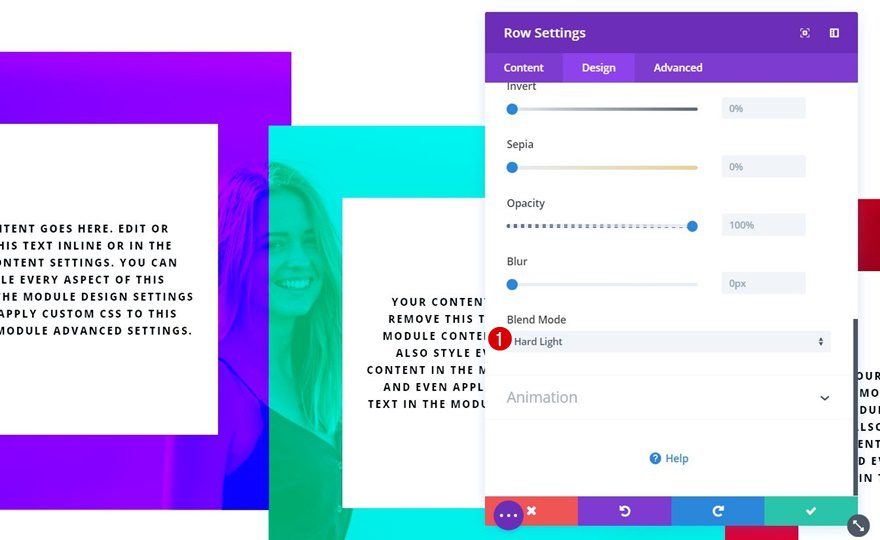 Change Box Shadow Color #1
You can use whichever colors you want for the box shadows of your Text Modules as long as they're not white. We've used 'rgba(224,43,32,0.26)' for the first Text Module.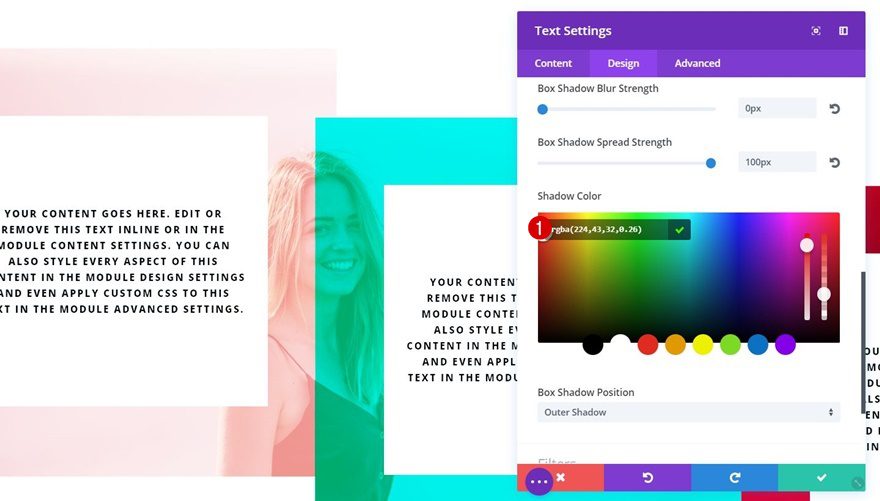 Change Box Shadow Color #2
Open the Text Module in the second column next and change the Box Shadow Color to 'rgba(131,0,233,0.26)'.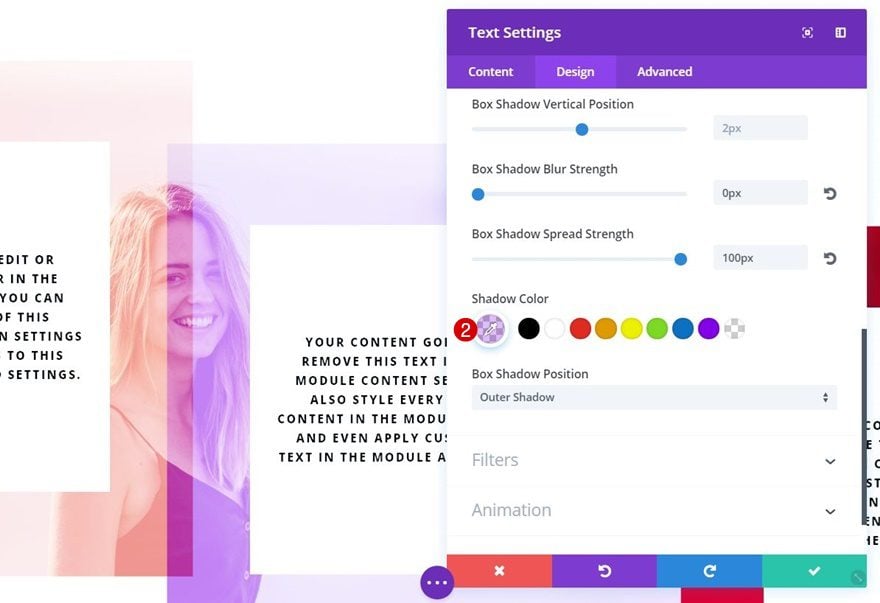 Change Box Shadow Color #3
The last Text Module uses 'rgba(12,113,195,0.26)'.