5. Set Up WooCommerce to Accept Payments and Add Products
While LearnDash does offer built-in support for payments, we recommend using LearnDash's WooCommerce integration instead because it will give you a lot more flexibility.
Specifically, if you use WooCommerce, you'll be able to create more conversion-optimized checkout pages, as well as full sales funnels, complete with order bumps and upsells.
This gives you a chance to greatly boost your revenue, which is worth a little bit more complexity. Later in this LearnDash tutorial, we'll show you how to actually create the checkout pages/funnels for your courses.
Install and Configure WooCommerce
To get started, install the free WooCommerce plugin from WordPress.org. Then, go through the setup wizard, which should automatically launch as soon as you activate the plugin: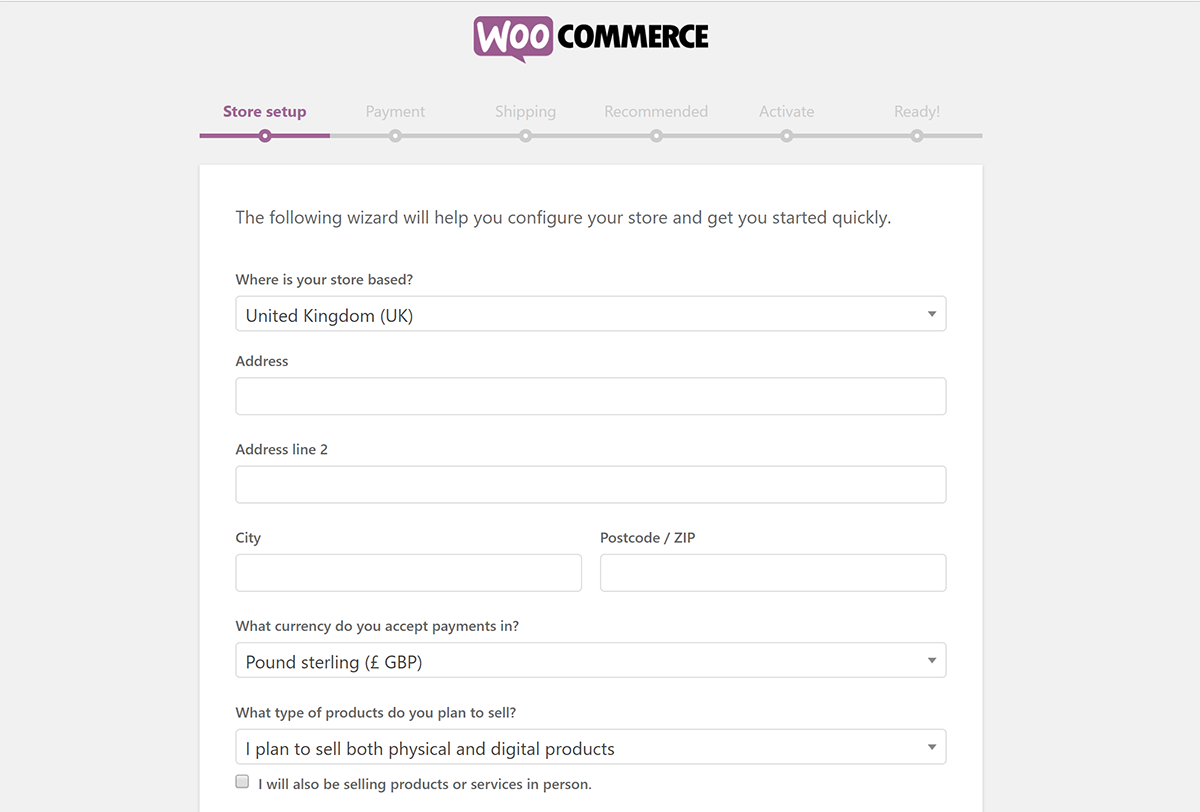 This will help you set up key details, as well as payment gateways.
In addition to the setup wizard, you'll also want to go to WooCommerce → Settings → Accounts & Privacy:
Disable the option to let people place an order without an account.
Enable the option to log in during checkout.
Enable the Account creation during checkout option.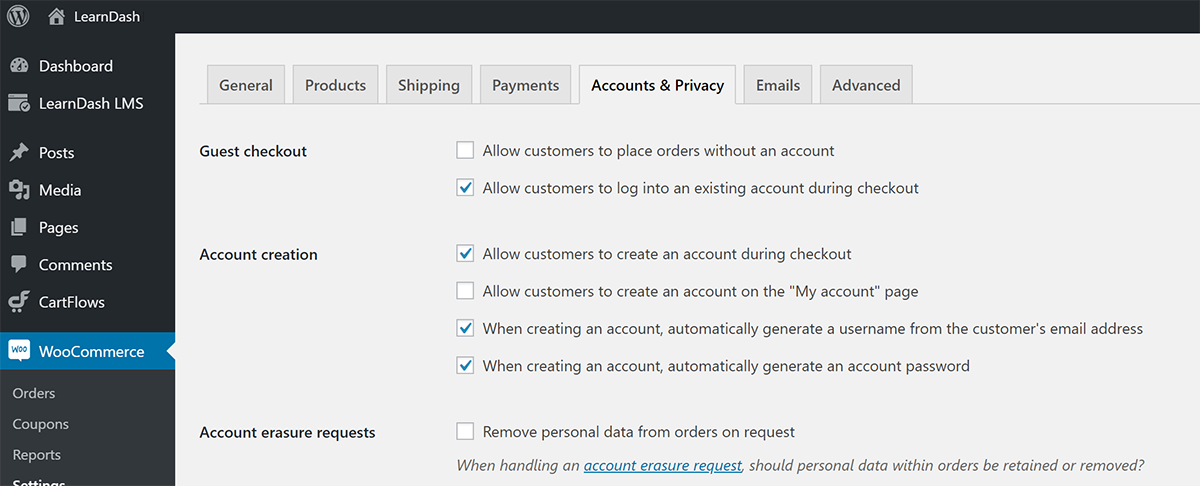 Integrate with LearnDash
Once you set up WooCommerce, you'll want to install the free LearnDash WooCommerce integration add-on to connect the two. Again, you can do this by going to LearnDash LMS → Add-ons in your WordPress dashboard.
Create Products to Sell Courses
Once you've activated the LearnDash WooCommerce Integration, you can create a WooCommerce "product" to sell your course.
To do that, go to Products → Add New and then use the Product data box to tell WooCommerce that you want to sell a Course. Then, use the Related Courses picker to select which course(s) to sell – you can even bundle multiple courses together if you'd like: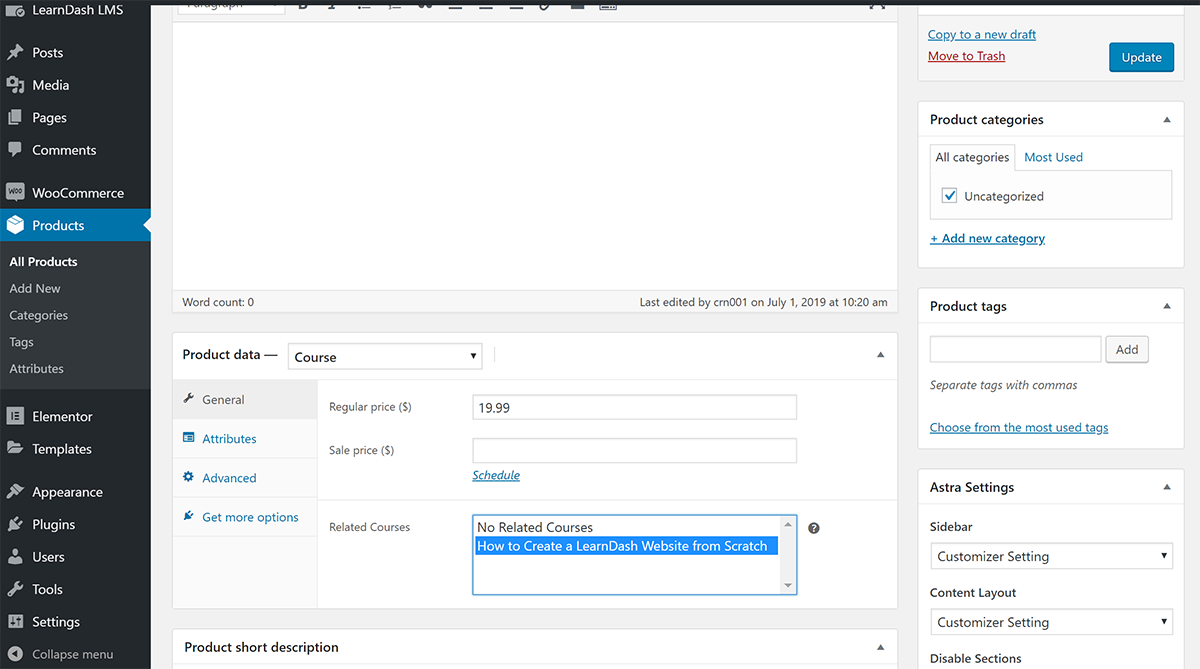 Make sure to repeat the process for all the courses that you want to sell.
Integrate LearnDash Profile with WooCommerce
To create a single page that displays both a user's LearnDash profile, as well as their WooCommerce purchase history, you can create a single page that combines the shortcode with the [woocommerce_my_account] shortcode, as detailed in this post: